Australian Professionals: The E-3 Visa | E-3 Visa Immigration Lawyer
The E-3 Visa is a special visa specifically reserved for nationals of Australia. In order to apply for the E-3 visa, the Australian applicant must be traveling to the United States to perform services in a specialty occupation. As with most other specialty visas, this requires theoretical and practical application of a body of knowledge in professional fields and at least the attainment of a bachelor's degree, or its equivalent, as a minimum for entry into the occupation in the United States.
Criteria for the E-3 Visa
In order to obtain an E-3 Visa, the applicant must satisfy four key criteria. The applicant must demonstrate:
that he/she has a legitimate offer of employment in the United States
that he/she is a national of Australia
that he/she possesses the necessary academic or other qualifying credentials
that he/she will fill a position that qualifies as a specialty occupation under federal law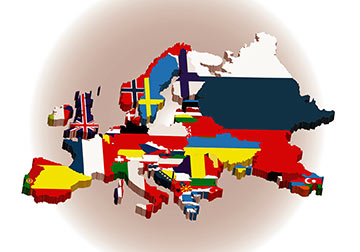 Does an employer need to petition the USCIS for an E-3 Visa?
Unlike many other Visa petitions, a United States employer is not required to submit a petition to the USCIS as a prerequisite for visa issuance. However, the U.S. employer must obtain a Labor Condition Application (LCA), ETA Form 9035 or ETA Form 9035E, from the Department of Labor.
Can I apply for the E-3 Visa within the United States?
No. An E-3 visa applicant cannot apply for an E-3 visa from within the U.S. The applicant must first leave the United States before applying for your E-3 visa. However, he or she can apply for the E-3 visa at any U.S. Embassy or Consulate that processes nonimmigrant petition-based visas. The Australian national must satisfy the consular officer that he/she intends to depart upon termination of status.
Period Of Stay/Extension of Stay
| | |
| --- | --- |
| Initial Period of Stay | Extension of Stay |
| 2 Years | Up to 2 years per extension; No maximum number of extensions, with some exceptions |
Rights of Family Members
The spouse and unmarried children under 21 years of age are entitled to the same E-3 classification as the original applicant. Furthermore, applicant's spouse is also entitled to work authorization. To apply for work authorization as a spouse of an E-3 nonimmigrant, your spouse would file a Form I-765, Application for Employment Authorization.
Contact Us
It is important to remember that immigration laws are some of the most difficult and complex regulations in U.S. law, and a competent United States immigration attorney is often required to interpret this body of law. If you need help determining whether your claim fits under any of these laws, a USA immigration attorney or USA immigration law firm can assist with not only services such as immigration appeals and USCIS applications, but also with work permits, family visas, student visas, physician and nurse visas, visitor visas, adjustment of status, green card replacement and renewal, removal of conditions, deportation hearings, asylum, removal hearings, and citizenship or naturalization. Additionally, a USA Immigration Law firm or immigration attorney could help with employment visas such as PERM, EB-1, EB-2, EB-3, EB-4, EB-5, Intra-Company Visas, Non-Immigrant Visas, H-1B, E, E-3, H-2B, O, P, Q, R, or TN. Call or contact us for a free consultation to discuss your immigration issues or questions. For more information or to schedule an appointment with an experienced immigration lawyer, please fill out the form listed on this webpage. Immigration lawyers and law firms are available at all hours and will contact you to assist with any immigration concerns that you may have.