Immigration Attorneys for Physician Immigration Visas & Nurse Immigration Visas
There are a number of ways for both physicians and nurses to enter and work in the United States.
For foreign born physicians, the option of working in the United States is available if they have either a temporary work permit or a permanent resident status. The foreign born physician can obtain a temporary working permit if: (1) If they have been invited to teach or do research at a public or nonprofit private education or research institution in the United States; or (2) if they have been offered a job performing direct patient care as a physician in the United States.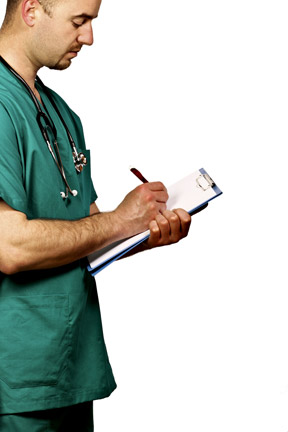 However, a physician seeking permanent residence can do so only by satisfying a number of conditions. For example, a foreign born physician will be allowed to enter the U.S. and live and work here permanently if his or her employer establishes, through the labor certification process, that it is unable to locate a United States physician to fill the applicant's prospective full-time position.
Nurses have two options through which they may seek employment and residence in the United States. The first option is the H-1C visa, which is designed to allow nurses to enter the country when there is a shortage of nurses in a community in need. This option, however, has been temporarily frozen by the United States Government. The other option, the registered nurse immigrant visa, will allow a nurse to work and live permanently in the United States if he or she qualifies by satisfying various conditions. Physician visas and nurse visas are quite complex, and those physicians and nurses who intend on petitioning the USCIS for permission to enter the United States should seek advice from a USA immigration lawyer or USA immigration law firm.
For a more in depth analysis of the various options for physicians and nurses, alike, please see the following categories:
H-1C Nurse Visa
Registered Nurse - Immigrant Visa
Physician Visa Options
The visa categories that a foreign physician should review and consider include:
H-1B Visas for foreign physicians;
O-1 Visas for physicians of extraordinary ability;
TN Visas for Canadian and Mexican physicians;
J-1 Visas and J-1 Waivers; and
E-2 Investor Visas
The green card options that are available to foreign physicians include:
Labor Certifications
National Interest Waivers
Extraordinary Ability Applications
If you are a physician or a nurse and you are in need on an Immigration Attorney to assist you in either renewing or obtaining any of these unique and difficult-to-obtain visas, please fill out the request for Immigration Lawyer assistance on this page.
Contact a USA Immigration Lawyer

◊

Se

Habla

Español
It is important to remember that immigration laws are some of the most difficult and complex regulations in U.S. law, and a competent United States immigration attorney is often required to interpret this body of law. If you need help determining whether your claim fits under any of these laws, a USA immigration attorney or USA immigration law firm can assist with not only services such as immigration appeals and USCIS applications, but also with work permits, family visas, student visas, physician and nurse visas, visitor visas, adjustment of status, green card replacement and renewal, removal of conditions, deportation hearings, asylum, removal hearings, and citizenship or naturalization. Additionally, a USA Immigration Law firm or immigration attorney could help with employment visas such as PERM, EB-1, EB-2, EB-3, EB-4, EB-5, Intra-Company Visas, Non-Immigrant Visas, H-1B, E, E-3, H-2B, O, P, Q, R, or TN. Call or contact us for a free consultation to discuss your immigration issues or questions. For more information or to schedule an appointment with an experienced immigration lawyer, please fill out the form listed on this webpage. Immigration lawyers and law firms are available at all hours and will contact you to assist with any immigration concerns that you may have.