Religious Workers: R Visas | Religous Visa Lawyer | R Visa Immigration Lawyer
What is an R-Visa?
Ministers of Religion and full-time religious workers are eligible to apply for an R Visa. To qualify, a foreign national must have been a member of a religious denomination with a bona fide non-profit, religious organization in the United States for at least 2 years immediately preceding the filing of the petition. Additionally, the applicant's affiliated denomination must establish that it:
possesses some form of ecclesiastical government;
has a recognized creed and form of worship;
has a formal code of doctrine and discipline; and
holds religious services and ceremonies in established places of worship attended by congregations.
New regulations have been passed, which now require that the sponsoring employer file a Form I-129 work petition with the U.S. Citizenship and Immigration Service (USCIS) for any R-Visa applicant. Thus, an R-1 Visa cannot be issued at a U.S. Embassy or Consulate abroad without prior approval of Form I-129 by the USCIS.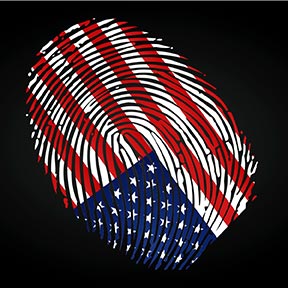 Time of Stay for R-Visa Holders
An R-Visa can be valid for up to five years. However, the initial period of stay allowed by United States Customs and Border Protection at the R-1 visa holder's initial entry to the United States will usually be for only three (3) years. The sponsoring religious organization in the U.S. may request an additional or extended stay of up to two (2) years by completing a petition for a non-immigrant worker with the USCIS in the United States.
The maximum continuous stay for an R-1 visa holder is five (5) years. After the five years has passed, the R-1 visa holder must leave the country for at least one (1) year before applying for a new R-1 visa.
Family of R-1 Visa Holders
The principal applicant receives an R-1 visa. Spouses and children of the R-1 visa holder who are unmarried and under 21 years old will be eligible to receive R-2 visas, as the R-1 visa holder's dependents. R-2 visa holders cannot work in the United States, but they may study.
The USCIS is currently sending officers to visit the work sites of R-1 workers to prevent fraudulent applications. Be sure to speak with one of the immigration attorneys advertised on DotCO Law Marketing to avoid criminal charges and possible deportation!
Contact Us
It is important to remember that immigration laws are some of the most difficult and complex regulations in U.S. law, and a competent United States immigration attorney is often required to interpret this body of law. If you need help determining whether your claim fits under any of these laws, a USA immigration attorney or USA immigration law firm can assist with not only services such as immigration appeals and USCIS applications, but also with work permits, family visas, student visas, physician and nurse visas, visitor visas, adjustment of status, green card replacement and renewal, removal of conditions, deportation hearings, asylum, removal hearings, and citizenship or naturalization. Additionally, a USA Immigration Law firm or immigration attorney could help with employment visas such as PERM, EB-1, EB-2, EB-3, EB-4, EB-5, Intra-Company Visas, Non-Immigrant Visas, H-1B, E, E-3, H-2B, O, P, Q, R, or TN. Call or contact us for a free consultation to discuss your immigration issues or questions. For more information or to schedule an appointment with an experienced immigration lawyer, please fill out the form listed on this webpage. Immigration lawyers and law firms are available at all hours and will contact you to assist with any immigration concerns that you may have.