USA Immigration Attorneys for Family Visa Immigration & Family Green Cards
Foreign nationals may have the potential to become lawful permanent residents in the United States simply because they have a relative who is a citizen or lawful permanent resident of the U.S.

The citizen or lawful permanent resident relative will not only need to sponsor the foreign national, but also must prove that he/she has sufficient income or assets to support the foreign national who intends to come to the United States. The purpose of requiring proof of income/assets is to ensure that the foreign national will not become a public charge upon arrival in the United States. It is imperative that the family member prove that they have enough income or assets, and an experienced USA immigration attorney or USA immigration law firm can assist you with providing this type of proof. Many U.S. immigration lawyers are experienced in exactly this type of work, and can help provide the USCIS and other immigration agencies with the required documentation necessary for this application.

In order for the foreign national to successfully attain permanent resident status in the United States, their relative-sponsor must also successfully complete certain steps in the immigration process.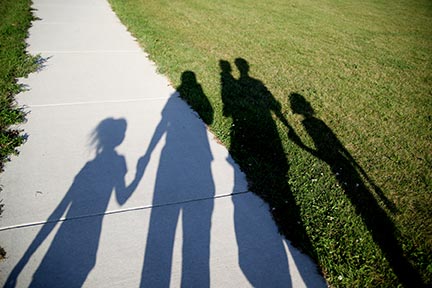 First, the USCIS must approve an immigrant visa petition (I-130 petition for alien relative) filed by the sponsoring relative.

Next, and as previously noted, the sponsor will need to demonstrate that he/she has adequate income/assets to support the foreign national, and accept full legal responsibility for financially supporting their family member. This requires the completion of a document called the "affidavit of support."

After the affidavit is signed and completed, the foreign national will apply for an immigrant visa, based on familial relation. There are two types of immigrant family visas, the immediate relative immigrant visa and the family preference immigrant visa. The number of immediate relative immigrant visas is not capped (it is unlimited). These types of visas are based on a close family relationship with a U.S. citizen, described as an Immediate Relative (IR). The family preference immigrant visas are capped (limited) and are for specific, more distant, family relationships with a U.S. citizen, as well as some specified relationships with a Lawful Permanent Resident (LPR). The following relationships are detailed in depth as follows:
Spouse
Fiance
Child
Parent
Adjustment of Status
Contact a USA Immigration Lawyer

◊

Se

Habla

Español
It is important to remember that immigration laws are some of the most difficult and complex regulations in U.S. law, and often a competent United States immigration attorney is required to interpret this complex body of law. If you need help determining whether your claim fits under any of these laws, a USA immigration attorney or USA immigration law firm can assist with not only services such as immigration appeals and USCIS applications, but also with work permits, family visas, student visas, physician and nurse visas, visitor visas, adjustment of status, green card replacement and renewal, removal of conditions, deportation hearings, asylum, removal hearings, and citizenship or naturalization. Additionally, a USA Immigration Law firm or immigration attorney could help with employment visas such as PERM, EB-1, EB-2, EB-3, EB-4, EB-5, Intra-Company Visas, Non-Immigrant Visas, H-1B, E, E-3, H-2B, O, P, Q, R, or TN. Call or contact us for a free consultation to discuss your immigration issues or questions. For more information or to schedule an appointment with an experienced immigration lawyer, please fill out the form listed on this webpage. Immigration lawyers and law firms are present at all hours and will contact you to assist with any immigration concerns that you may have.