Non - Immigrant Visas | Immigration Lawyers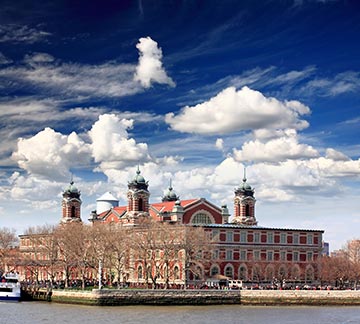 A nonimmigrant visa is a temporary visa. Non-immigrant visas include student visas, visitor visas, or skilled worker visas. The purpose of the nonimmigrant visa is to allow a foreign national to come to the United States for a limited period of time, and for a specific purpose, without staying in the United States permanently.
The United States government offers a number of various nonimmigrant visas for temporary visitors who are not U.S. citizens or lawful permanent residents.
There are a large variety of visas that include various privileges including: travel, study, employment or investment. Each visa has it's own application process, qualifications and advantages. Popular visas include: J-1 visas for trainees and physicians; H-1B visas for working professionals; B-1 visas for business visitors; B-2 visas for tourists; F-1 visas for students; K visas for fiancées, spouses and children; E visas for foreign investors/traders; L-1 visas for intra-company transfers for individuals with extraordinary abilities in the arts, science or business as well as derivative visas for spouse or family and their domestic staff — these are just some of the more than 25 general categories of non-immigrant United States visas.
Ultimately, the purpose of the intended travel will determine what types of visas the applicant may be eligible to receive. For more information about what is required for a particular visa, please fill out the form below to get into contact with a local immigration lawyer in your area, or a U.S. embassy or consulate abroad. U.S. immigration lawyers and immigration law firms have the expertise necessary to get you the visa you need so that you can pursue all your dreams in the United States. DotCO Law Marketing, L.L.C. is here to make finding a qualified and experienced immigration attorney as easy as possible for you!
The following table summarizes a variety of visa types, and the purpose for which such a visa may be obtained. For further information, consult an immigration lawyer with expertise in these matters.
Purpose of Travel to the United States
Visa Type
What is required before applying:
Athletes, amateur & professional
B-1
n/a
Au Pairs (exchange visitor)
J
SEVIS
Australian professional specialty
E-3
DOL
Border Crossing Card: Mexico
BCC
n/a
Business Visitors
B-1
n/a
Crewmembers
D
n/a
Diplomats and foreign government officials
A
n/a
Domestic employees or nanny
B-1
n/a
Employees of a designated international organization, and NATO
G1-G5, NATO
n/a
Exchange Visitors
J
SEVIS
Foreign military personnel stationed in the U.S.
A-2, NATO1-6
n/a
foreign nationals with extraordinary ability in Science, Art, Education, etc
O
USCIS
Free Trade Agreement professionals: Chile, Singapore
H1B1
DOL
International cultural exchange visitors
Q
USCIS
Intra-company transferees
L
USCIS
Medical treatment, visitors for
B-2

n

/a
Media, journalists
I

n

/a
NAFTA professional workers: Mexico, Canada
TN/TD

n

/a
Nurses coming to health professional shortage areas
H1-c
USCIS
Performing athletes, artists, entertainers
P
USCIS
Physician
J, H-1B
SEVIS
Professor, scholar, teacher (exchange visitor)
J
SEVIS
Religious workers
R
USCIS
Specialty occupations in fields requiring highly specialized knowledge
H-1B
DOL, then USCIS
Students: academic, vocational
F,M
SEVIS
Temporary agricultural workers
H-2A
DOL, then USCIS
Temporary workers performing other services or labor of a temporary or seasonal nature.
H-2B
DOL, then USCIS
Tourism, vacation, pleasure visitors
B-2
n/a
Training in a program not primarily for employment
H-3
USCIS
Treaty traders/treaty investors
E
n/a
Transiting the United States
C
n/a
Victims of Human Trafficking
T
USCIS
Visa Renewals
n/a



Contact a USA Immigration Lawyer

◊

Se

Habla

Español
It is important to remember that immigration laws are some of the most difficult and complex regulations in U.S. law, and a competent United States immigration attorney is often helpful, and even necessary, to interpret and fully understand how these laws may apply to you. If you need help determining whether your claim fits under any of these laws, a USA immigration attorney or USA immigration law firm can assist with not only services such as immigration appeals and USCIS applications, but also with work permits, family visas, student visas, physician and nurse visas, visitor visas, adjustment of status, green card replacement and renewal, removal of conditions, deportation hearings, asylum, removal hearings, and citizenship or naturalization. Additionally, a USA Immigration Law firm or immigration attorney can assist you with employment visas such as PERM, EB-1, EB-2, EB-3, EB-4, EB-5, Intra-Company Visas, Non-Immigrant Visas, H-1B, E, E-3, H-2B, O, P, Q, R, or TN. Call or contact us for a free consultation to discuss your immigration issues or questions. For more information or to schedule an appointment with an experienced immigration lawyer, please fill out the form listed on this web page. Immigration lawyers and law firms are available around-the-clock and will contact you to assist with any immigration concerns that you may have.