Immigration Lawyers for Priority Workers: The EB-1 Visa
The EB-1 visa was created by the Immigration Act of 1990. The EB-1 visa allows certain foreign nationals who are "priority workers" to obtain permanent residency. For purposes of an EB-1 visa, "priority workers" are those foreign nationals who have extraordinary abilities, are outstanding professors or researchers, or are executives and managers of foreign companies who are transferred to the United States. The EB-1 visa an avenue for these foreign individuals to remain in the United States to perform business, research, or to become part of athletic teams. The EB-1 visa, as well as all other employment-based visas, such as the EB-2, EB-3, EB-4, and EB-5, are quite complex, and often require an experienced USA visa attorney or USA visa law firm to assist. If you think you need help with your EB-1 application or immigration appeal, please fill out the form below and an Immigration lawyer or immigration law firm will contact you.
What is extraordinary ability?
A person with extraordinary ability can potentially receive the EB-1 visa. Someone with extraordinary ability in the sciences, arts, education, business, or athletics is one has been demonstrated by sustained national or international acclaim and whose achievements have been recognized in the field through extensive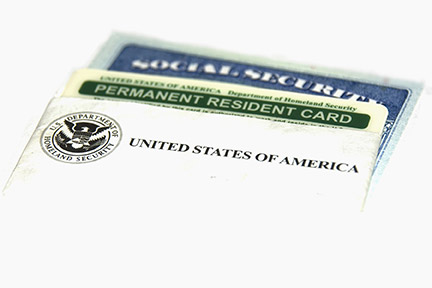 documentation. According to the USCIS, there is a strict requirement for what is considered extraordinary ability. An immigrant applying for an EB-1 visa must meet three of the following to prove extraordinary ability in your field:
Evidence of receipt of lesser nationally or internationally recognized prizes or awards for excellence
Evidence of your membership in associations in the field, which demand outstanding achievement of their members
Evidence of published material about you in professional or major trade publications or other major media
Evidence that you have been asked to judge the work of others, either individually or on a panel
Evidence of your original scientific, scholarly, artistic, athletic, or business-related contributions of major significance to the field
Evidence of your authorship of scholarly articles in professional or major trade publications or other major media
Evidence that your work has been displayed at artistic exhibitions or showcases
Evidence of your performance of a leading or critical role in distinguished organizations
Evidence that you command a high salary or other significantly high remuneration in relation to others in the field
Evidence of your commercial successes in the performing arts
Who is considered an outstanding professor or researcher?
Professors or researchers are considered "outstanding" for EB-1 Visa purposes if they are are recognized internationally for their outstanding academic achievements in a particular field of study. The professor or researcher must have at least three years of experience researching or teaching in that particular academic area, while entering the U.S. in a tenured, tenure track, or comparable research position at a university or other institution of higher learning. The professor must provide documentation of at least two of the following:
receipt of a major price or award for outstanding achievement
membership in associations that require members to demonstrate outstanding achievements
published material in the particular field
participation as judge of the work of others in the same academic field
original scientific or scholarly research in the field
authorship of scholarly books or articles in the field
What kinds of executives and managers are eligible for EB-1?
An executive or manager is eligible for an EB-1 visa if he or she has been employed, during the last three years, in a managerial position in the same company that is intending to employ them in the United States, or in one of its subsidiaries. The petitioner must be a US employer, doing business for at least one year, that is an affiliate, a subsidiary, or the same employer as the firm, corporation, or other legal entity that employed the foreign national abroad.
Contact a USA Immigration Lawyer

◊

Se

Habla

Español
It is important to remember that immigration laws are some of the most difficult and complex regulations in U.S. law, and a competent United States immigration attorney is often required to interpret this body of law. If you need help determining whether your claim fits under any of these laws, a USA immigration attorney or USA immigration law firm can assist with not only services such as immigration appeals and USCIS applications, but also with work permits, family visas, student visas, physician and nurse visas, visitor visas, adjustment of status, green card replacement and renewal, removal of conditions, deportation hearings, asylum, removal hearings, and citizenship or naturalization. Additionally, a USA Immigration Law firm or immigration attorney could help with employment visas such as PERM, EB-1, EB-2, EB-3, EB-4, EB-5, Intra-Company Visas, Non-Immigrant Visas, H-1B, E, E-3, H-2B, O, P, Q, R, or TN. Call or contact us for a free consultation to discuss your immigration issues or questions. For more information or to schedule an appointment with an experienced immigration lawyer, please fill out the form listed on this webpage. Immigration lawyers and law firms are available at all hours and will contact you to assist with any immigration concerns that you may have.