Spouses & Spouses' Children: K-3 & K-4 Visas | K-3 Lawyer | K-4 Attorney
A husband or wife living inside the United States legally is permitted to bring his or her spouse to live in the United States as permanent resident, or green card holder.

Overview of Foreign Spouse Visas
The Legal Immigration and Family Equity Act (LIFE Act), which was signed into law on December 21, 2000, created K-3 and K-4 non-immigrant visas. These visas are designed for the spouses of U.S. citizens who are outside the country and for the children of foreign spouses. The purpose of K-3 and K-4 visas is to allow for the reunification of families where one or more family members are citizens of the United States. Upon obtaining a K-3 or K-4 visa, the spouse and spouses children enter as non-immigrants and may then apply for an Adjustment of Status once inside the country. This allows K-3 and K-4 visa holders to avoid waiting for Consular immigrant visa processing. The K3 and K4 visa program went into effect on August 14, 2001 after joint efforts of the USCIS and the State Department.
The K-3 and K-4 visa process is more complicated than the K-1 and K-2 visa process for fiancees and the children of fiancees. There are many opportunities to make a mistake and jeopardize your ability to obtain a K-3 or K-4 visa, so it is particularly important to obtain an experienced immigration lawyer to handle your visa application.
Procedures for Bringing Spouses to the U.S.
Although there may be certain nuances and variations that go along with each specific case, the typical K-3 / K-4 Visa Application Process goes as follows:
The U.S. citizen seeking to bring their spouse into the country will file an I-130 petition with the USCIS on behalf of the foreign spouse.
The USCIS will issue a receipt of the I-130 petition, called an I-797. The I-797 serves as an official acknowledgment that USCIS has received your documentation.
The U.S. citizen seeking entry for his or her spouse must then file an I-129F petition. The I-797 receipt will serve as "proof of filing an immigrant petition." All children of the foreign spouse should be listed on the petition. The I-129F is then sent to the USCIS Service Center where the I-130 petition is pending. After this point, the K-3 / K-4 visa application process becomes more similar to the K-1 / K-2 fiance(e) visa process.
Once the USCIS approves the petition, it is sent to the National Visa Center (NVC) for processing. Then, the appropriate Consulate will be notified and begin processing the K-3 / K-4 visa. This will include a police check, medical check, I-134 affidavit of support, and an interview at the reviewing Consulate. Fees accompany these visas. For more information on fees, visit the U.S. State Department's schedule of fees for visas. Other fees may apply to USCIS processing; click here for information on USCIS Immigration Fees.
Next, the foreign spouse will be issue a K-3 visa and any children will be issued their K-4 visas. They are now able to go to the United States.
An Adjustment of Status, or I-485, must be filed by the K-3 spouse and K-4 children, if applicable, either immediately upon entering the country or when the I-130 petition was approved. The K-3 and/or K-4 visas will remain valid for a period of 2 years. It is possible to extend the visa beyond 2 years. The USCIS will retain the approved I-130 petition so that if the K-3 or K-4 visa holder wishes to later obtain an immigrant visa at a Consulate, the Consulate must be notified so that they can begin the process of approving the I-130 petition from the USCIS. This is probably because the USCIS anticipates that most K-3 and K-4 visa holders will apply for Adjustment of Status from inside the United States. This is not always the case, however, due to long processing times at many local USCIS offices. They may instead opt for Consular processing after their arrival in the U.S.
Note: In some cases the I-130 petition may be approved prior to the K-3 being processed. This carries certain advantages like receiving an Immigrant Visa instead of a K-3 Non-Immigrant Visa. Your immigration attorney will be able to provide further advice on what to do in this situation.
Although the K-3 / K-4 visa is beneficial insofar as it may allow the foreign spouse and children to enter the U.S. faster, they may now undergo the Adjustment of Status process inside the United States, rather than entering with the status of Permanent Residents. This can create certain obstacles, such as problems associated with filing for Adjustment of Status and work authorization, and paying the filing fees for these applications. Additionally, it can create problems with non-resident tuition fees at schools and colleges, and cause other issues for current fiance(e) visa holders, including getting an older child adjusted to Permanent Resident status before turning 21 years old.
Clearly, the K-3 / K-4 visa process can be complicated and confusing, especially for people outside the United States. If you and your family are trying to reunite in the U.S., an immigration lawyer is your best bet to successfully obtaining a K-3 visa for your spouse and K-4 visas for foreign children seeking to enter the country. Additionally, U.S. immigration lawyers can help you with Adjustment of Status and, later, with any citizenship (naturalization) applications you may wish to pursue.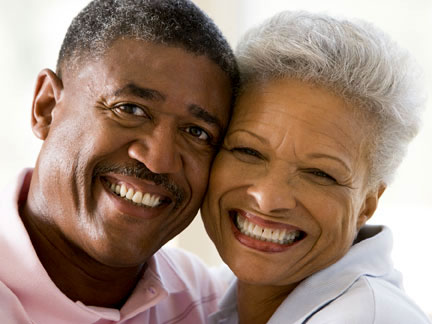 What is conditional residence?
If the couple has been married for less than two years at the time that the individual is granted permanent resident status, then the spouse will receive entry to the U.S. on a "conditional basis." What this means is that there are conditions on the spouse's entry, which can be removed when the couple submits Form I-751, Petition to Remove the Conditions of Residence.
The couple must apply to remove conditional status within the 90-day period before the expiration date on the conditional residence card. Failure to file during this time period can lead to termination of a spouse's resident status and he or she may be subject to removal from the United States.
Contact Us
If you are a family member seeking entry into the United States through an immigration service offered to families, please fill out the questionnaire below and an experienced immigration lawyer will contact you regarding your particular immigration matter. There is no obligation created by your submission of information. Immigration lawyers and law firms are available at all hours and will contact you to assist with any immigration concerns that you may have.