Cultural Exchange Programs: Q Visas
What is a Q-Visa?
A Q-Visa is available for participants in an international cultural exchange program, which is designed to provide practical training, employment, and sharing of cultures across borderlines. The Q visa is one of the lesser-known types of visas, but is not restricted by any annual numerical limit or cap, making it especially important for those seeking legal entry into the U.S. for purposes of study, training, or similar endeavors.
In order for a cultural exchange program to qualify, the employer who administers the program, not employee, must petition for the Q-Visa. The Attorney General will then be asked to certify that the employer's program qualifies under the U.S. immigration laws. In order for a cultural exchange program to qualify for Attorney General approval, several requirements must be met. For example, the program must be accessible to the U.S. public, and not just a private enterprise or institution. It is important to note that most programs administered within a school, museum, or similar environment will qualify for a Q-Visa applicant's study or training.
Unlike some other visa types, it isn't difficult for a beneficiary to qualify for a Q Visa. All that is required is that the beneficiary be at least 18 years of age, be qualified to perform the services to be rendered, and be able to communicate the culture of that individual's country to the people of the US.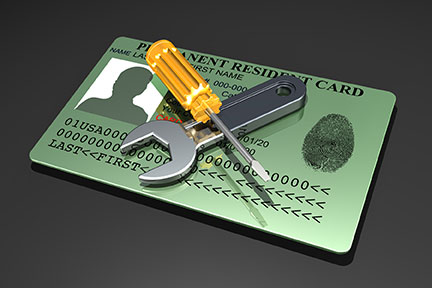 Time Limit for Exchange Program Visas
A Q-Visa petition is almost always approved for the duration of the program in which the visa beneficiary will participate. However, if the cultural exchange program runs for longer than fifteen (15) months, then the visa is only valid for the first fifteen months. The beneficiary of a Q Visa who has already spent fifteen months in the United States may not be reissued a visa or be readmitted under the Q visa classification unless he has resided and been physically present outside the United States for one year.

As mentioned, after a previous Q Visa holder completes the Q Visa cultural exchange program, he/she is afforded 30 days to leave the United States. Q-Visa holders must then spend at least one (1) year outside the United States before they may apply for participation in the Q cultural exchange program again.
Can relatives or family members accompany the Q-Visa holder?
Usually, they cannot. This is because there is no derivative visa category for spouses and children of the beneficiary of a Q petition.
Contact Us
It is important to remember that immigration laws are some of the most difficult and complex regulations in U.S. law, and a competent United States immigration attorney is often required to interpret this body of law. If you need help determining whether your claim fits under any of these laws, a USA immigration attorney or USA immigration law firm can assist with not only services such as immigration appeals and USCIS applications, but also with work permits, family visas, student visas, physician and nurse visas, visitor visas, adjustment of status, green card replacement and renewal, removal of conditions, deportation hearings, asylum, removal hearings, and citizenship or naturalization. Additionally, a USA Immigration Law firm or immigration attorney could help with employment visas such as PERM, EB-1, EB-2, EB-3, EB-4, EB-5, Intra-Company Visas, Non-Immigrant Visas, H-1B, E, E-3, H-2B, O, P, Q, R, or TN. Call or contact us for a free consultation to discuss your immigration issues or questions. For more information or to schedule an appointment with an experienced immigration lawyer, please fill out the form listed on this webpage. Immigration lawyers and law firms are available at all hours and will contact you to assist with any immigration concerns that you may have.