Immigration Lawyers for Nurses: The H-1C Visa | Immigration Attorney H1-C Visa
The H-1C Visa was a visa created by the USCIS through the Nursing Relief for Disadvantage Areas Act of 1999. The H-1C visa was designed to reduce the shortage of qualified nurses in disadvantaged areas lacking quality healthcare professionals. The H-1C visa, however, was not permanent. It was designed for a short, temporary period of time so that foreign nurses coming to the United States could perform services as a registered nurse in a health professional shortage area, as determined by the U.S. Department of Labor. The H-1C visa program was not without restrictions, however, as only 500 nurses could be granted entry into the United States through the H-1C visa program each year. The H-1C visa program is currently expired, but that does not mean that it will not be reintroduced in the future. Additionally, there are several other options for foreign nurses who are attempting to immigrate to the United States. If you are nurse, or would like more information about immigration to the United States, it is advisable to contact a USA immigration lawyer or USA immigration law firm for a free consultation. An immigration attorney can explain all of the visa options available to nurses, as well as the options available to any other foreign citizen attempting to travel or move to the United States.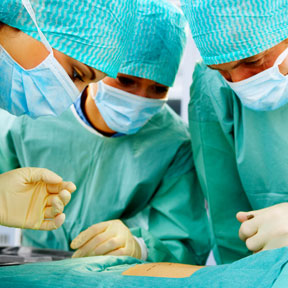 Requirements for a Foreign Nurse Visa
In order to be eligible for an H-1C Visa, the foreign nurse must:
Have a full and unrestricted nursing license in the country where the nurse's education was obtained, or have received a nursing education and license in the United States; or
Be authorized by the appropriate U.S. State Board of Nursing to practice within that state; or
Have passed the examination given by the Commission on Graduates for Foreign Nursing Schools (CGFNS), or have a full and unrestricted license to practice as an Registered Nurse (RN) in the state where the nurse plans to work, or have a full and unrestricted Registered Nurse's (RN) license in any state and have obtained temporary authorization to practice as an RN in the state where the nurse will work; or
Have been fully qualified and eligible under the state laws of the state where the foreign nurse intends to work to practice as a Registered Nurse immediately upon admission to the United States
Employer Requirements
There are very stringent requirements for a United States employer who intends to hire a foreign nurse. For example, the petition must meet all of the following criteria:
Be considered a subset D hospital under the Social Security Act (SSA);
Be located in a health professional shortage area as of March 31, 1997;
Have at least 190 acute care beds;
Have a Medicare population of 35%; and
Have a Medicaid population of 28%.
What about an H-1C visa applicant's family?
Spouses as well as unmarried children under the age of 21 who wish to accompany or join the H1-C visa holder in the United States may obtain H-4 status with the same restrictions as the principal. This will allow spouses and children to study in private or public schools in the United States without having to obtain a student visa.
If you are a nurse seeking advice about the proper way to enter the United States, please fill out the questionnaire below and an experienced immigration lawyer will contact you regarding your particular immigration matter. There is no obligation created by your submission of information. Immigration lawyers and law firms are available at all hours and will contact you to assist with any immigration concerns that you may have.
Will the H1-C Nursing Visa Program be extended?
The H-1C program will likely be extended in the future; however, in the meantime, you should consider consulting a USA immigration lawyer regarding other USCIS applications or visa options for nurses. For example, one may be able to obtain an H-1B visa as a nurse if he/she is able to work as a specialty nurse or in an administrative capacity.
Contact a USA Immigration Lawyer

◊

Se

Habla

Español
It is important to remember that immigration laws are some of the most difficult and complex regulations in U.S. law, and a competent United States immigration attorney is often required to interpret this body of law. If you need help determining whether your claim fits under any of these laws, a USA immigration attorney or USA immigration law firm can assist with not only services such as immigration appeals and USCIS applications, but also with work permits, family visas, student visas, physician and nurse visas, visitor visas, adjustment of status, green card replacement and renewal, removal of conditions, deportation hearings, asylum, removal hearings, and citizenship or naturalization. Additionally, a USA Immigration Law firm or immigration attorney could help with employment visas such as PERM, EB-1, EB-2, EB-3, EB-4, EB-5, Intra-Company Visas, Non-Immigrant Visas, H-1B, E, E-3, H-2B, O, P, Q, R, or TN. Call or contact us for a free consultation to discuss your immigration issues or questions. For more information or to schedule an appointment with an experienced immigration lawyer, please fill out the form listed on this webpage. Immigration lawyers and law firms are available at all hours and will contact you to assist with any immigration concerns that you may have.