Immigrant Religious Workers: The EB-4 Visa Immigration Lawyer | Immigration Attorney
One type of employment-based immigration visa is known as the EB-4 visa. The EB-4 visa allows certain foreign nationals to live and work in the United States legally. Some immigrants who are eligible for an EB-4 visa are: religious workers, broadcasters, Iraqi / Afghani translators, Iraqis who have assisted the United States, International Organization Employees, physicians, Armed Forces members, Panama Canal Zone employees, Retired Nato-6 employees, and the spouses and children of deceased Nato-6 employees. For a complete list of qualifying groups of people for this fourth category of employment-based visas (EB-4), contact an experienced US immigration lawyer or US immigration attorney for assistance. A USA visa lawyer can take you step-by-step through the application process for an EB-4 visa, as well as any other visa or immigration service you may require, such as the EB-1, EB-2, EB-3, or EB-5 Visa.
How do I get an EB-4 Visa as an Immigrant Religious Worker?
In order for one to obtain an EB-4 visa as an immigrant religious worker, the applicant must demonstrate that he/she has been a religious worker for the past two years as a member of a religious denomination, which is a bona fide nonprofit, religious organization in the United States. The applicant must have been carrying on the vocation continuously for the past two (2) years, and must be seeking to enter the U.S. to work solely: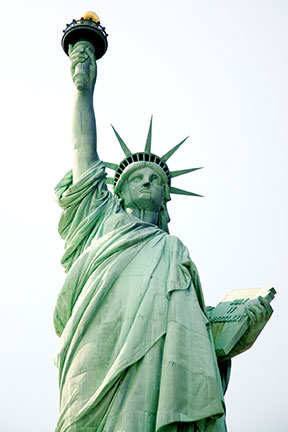 As a minister or priest of that denomination; or
In a professional capacity in a religious vocation or occupation for that organization; or
In a religious vocation or occupation for the organization or its nonprofit affiliate.
Definitions of EB-4 Religious Worker and Occupations:
"Religious workers" are those applicants, including ministers of religion that are authorized by a recognized denomination to conduct religious worship and perform other duties usually performed by members of the clergy, such as administering the sacraments, or their equivalent. The term does not apply to lay preachers.

"Religious vocation" means a calling to religious life, evidenced by the demonstration of a lifelong commitment, such as taking of vows. Examples include nuns, monks, and religious brothers and sisters.
"Professional capacity" means that a U.S. baccalaureate degree or foreign equivalent is required to do the job.
What about the family of an EB-4 Visa holder?
An applicant's spouse may also be admitted into the United States to live and work. Additionally, the applicant's children who are unmarried and under the age of 21 may be admitted.
How does one apply for an EB-4 Immigrant Religious Worker Visa?
Either the foreign national or his/her employer may file an I-360 form with the United States Citizenship and Immigration Services (USCIS). The application should be filed at a USCIS service center that serves the area where the applicant will be working.
If you are a religious worker seeking entry into the United States through a visa, such as an EB-4 Visa, please fill out the questionnaire below and an experienced immigration lawyer will contact you regarding your particular immigration matter. There is no obligation created by your submission of information. Immigration lawyers and law firms are available at all hours and will contact you to assist with any immigration concerns that you may have.
Contact a USA Immigration Lawyer

◊

Se

Habla

Español
It is important to remember that immigration laws are some of the most difficult and complex regulations in U.S. law, and a competent United States immigration attorney is often required to interpret this body of law. If you need help determining whether your claim fits under any of these laws, a USA immigration attorney or USA immigration law firm can assist with not only services such as immigration appeals and USCIS applications, but also with work permits, family visas, student visas, physician and nurse visas, visitor visas, adjustment of status, green card replacement and renewal, removal of conditions, deportation hearings, asylum, removal hearings, and citizenship or naturalization. Additionally, a USA Immigration Law firm or immigration attorney could help with employment visas such as PERM, EB-1, EB-2, EB-3, EB-4, EB-5, Intra-Company Visas, Non-Immigrant Visas, H-1B, E, E-3, H-2B, O, P, Q, R, or TN. Call or contact us for a free consultation to discuss your immigration issues or questions. For more information or to schedule an appointment with an experienced immigration lawyer, please fill out the form listed on this webpage. Immigration lawyers and law firms are available at all hours and will contact you to assist with any immigration concerns that you may have.