Extraordinary Ability: The O-Visa | O - Visa immigration Lawyer
A foreign national of extraordinary ability in the sciences, arts, education, business, or athletics may be eligible to apply for an O-1 Visa. Other O-Visas are available for those accompanying the O-1 visa recipient. These three categories of O-Visas are divided as follows:
O-1 Visas: Aliens of extraordinary ability in the sciences, arts, education, business, or athletics;
O-2 Visas: an artist's or athlete's support staff; or
O-3 Visas: the O-1's spouse and/or children.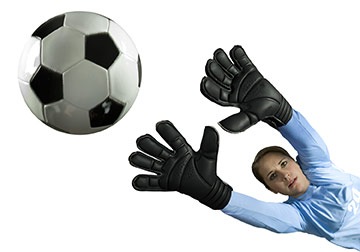 Criteria for Obtaining an O-1 Visa for Extraordinary Ability: Who has "Extraordinary Ability"?
There are strict criteria in order to be considered for an O-Visa for extraordinary ability. For example, to qualify for an O-1 visa, the applicant must demonstrate extraordinary ability by sustained national or international acclaim. This applicant must be coming temporarily to the United States to continue work in the area of their extraordinary ability.

On the other hand, extraordinary ability in the fields of science, education, business or athletics is quite different. In this context, extraordinary ability refers to a level of expertise indicating that the person is one of the small percentage who has risen to the very top of the field of endeavor.

Additionally, extraordinary ability in the field of arts is only ascribed to those artists who are regarded with "distinction." Distinction means a high level of achievement in the field of the arts, evidenced by a degree of skill and recognition substantially above that ordinarily encountered. This only occurs when the artist is prominent, renowned, leading, or well-known in the field of arts.

To qualify for an O-1 visa in the motion picture or television industry, the beneficiary must demonstrate extraordinary achievement, evidenced by a degree of skill and recognition significantly above that ordinarily encountered to the extent the person is recognized as outstanding, notable, or leading in the motion picture and/or television field.
Who must apply for the Visa?
The United States employer, not the foreign applicant, national must be the one to initiate the O-visa petition.
What kind of documentation is required?
The U.S. employer must file the O-visa petition with the following documents:
a written advisory opinion, describing the alien's ability;
a copy of any written contract between the employer and the alien (or a summary of the oral agreement); and
evidence that the alien has received, or been nominated for, significant national or international awards or prizes in that particular field.
Contact Us
It is important to remember that immigration laws are some of the most difficult and complex regulations in U.S. law, and a competent United States immigration attorney is often required to interpret this body of law. If you need help determining whether your claim fits under any of these laws, a USA immigration attorney or USA immigration law firm can assist with not only services such as immigration appeals and USCIS applications, but also with work permits, family visas, student visas, physician and nurse visas, visitor visas, adjustment of status, green card replacement and renewal, removal of conditions, deportation hearings, asylum, removal hearings, and citizenship or naturalization. Additionally, a USA Immigration Law firm or immigration attorney could help with employment visas such as PERM, EB-1, EB-2, EB-3, EB-4, EB-5, Intra-Company Visas, Non-Immigrant Visas, H-1B, E, E-3, H-2B, O, P, Q, R, or TN. Call or contact us for a free consultation to discuss your immigration issues or questions. For more information or to schedule an appointment with an experienced immigration lawyer, please fill out the form listed on this webpage. Immigration lawyers and law firms are available at all hours and will contact you to assist with any immigration concerns that you may have.