Immigrant Investors: The EB-5 Visa
The EB-5 visa was created by Congress in 1990 for foreign nationals seeking to enter the U.S. in order to invest in a new commercial enterprise with potential to benefit the economy of the United States. Additionally, the enterprise must create at least 10 full time jobs. There are two ways to invest using the EB-5 visa: by creating a new commercial enterprise or by investing in what is considered a "troubled business." This type of employment-based visa preference, the EB-5 visa, has become very popular in recent years, resulting in the establishment of EB-5 "regional centers." To locate an EB-5 regional center in your area, you should contact a US immigration lawyer or US immigration law firm for assistance. USA visa attorneys can give you advice about the proper method for filling out visa applications, such as the EB-5 visa application. Immigration attorneys can also support you through the USCIS application process or the appeals process if your application was previously denied. In addition to taking you through the process of obtaining an EB-5 visa, a US Immigration lawyer can offer guidance and advice on other visa types and provide other immigration services you may require, such as help applying for the EB-1, EB-2, EB-3, or EB-4 Visa.

In order for an applicant to qualify for the EB-5 investor visa, several requirements must be met. A person may qualify if he/she:
invests $1 million and hires ten employees anywhere in the United States
invests $500,000 and hires ten employees in an area where the unemployment rate exceeds the national average unemployment rate by 150%
invests in a regional center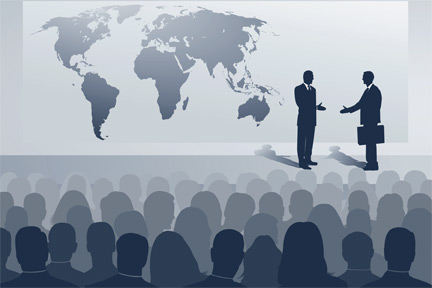 Are there any caps or limitations on EB-5 Visas?
Each year, 10,000 visas are allocated for investors who create employment. Once that numerical limit has been reached, the United States government will cease issuing the EB-5 visa until the following year.
What is considered a Regional Center?
According to the USCIS, a "Regional Center" is defined as any economic unit, public or private, which is involved with the promotion of economic growth, improved regional productivity, job creation, and increased domestic capital investment. The organizers of a regional center seeking the regional center designation from USCIS must submit a proposal as evidence of these requirements. Experienced US Immigrations lawyers and immigration law firms can help guide you through this visa application process, and ensure that all of the requirements for a regional center have been met.
What kinds of investments are acceptable?
Most types of investments are eligible under the EB-5 visa program; however, all require involvement in management and policy-making. Thus, passive investing likely will not rise to the level required under the law for obtaining an EB-5. Nevertheless, it is important to note that the regulations deem a limited partner in a limited partnership that conforms to the Uniform Limited Partnership Act (ULPA) as sufficiently engaged to qualify for an EB-5 visa.
What qualifies as a troubled business?
A business investor may qualify his business as "troubled" if he/she:
Has a business that has existed for at least two years.
Invests in a business that has incurred a net loss for the 12 to 24 month period before they filed the Form I-526 Immigrant Petition by an Alien Entrepreneur.
The loss for the 12 to 24 month period was at least equal to 20 percent of the business's net worth before the loss.
Maintains the number of jobs at no less than the pre-investment level for a period of at least two years.
Is involved in the day-to-day management of the troubled business or directly manages it through formulating business policy. For example, if the individual participates in management as a corporate officer or board member.
The same investment requirements of the new commercial enterprise investment apply to a troubled business investment ($1,000,000 or $500,000 in a targeted employment area).
What about family members of the EB-5 investor?
Family of the business investor who receives an EB-5 visa are also eligible for certain privileges. The applicant's spouse and unmarried children under the age of 21 may be admitted to the United States for a two-year conditional period. If the investor's I-829 petition to remove conditions is approved by the USCIS, then the conditions will be removed from the spouse and/or child's green card status. Thus, as lawful permanent residents, the spouse and child/children, will be allowed to work or attend school in the United States.
If you are a foreign national seeking entry into the United States through an immigration service such as an EB-5 Visa for foreign investors, please fill out the questionnaire below and an experienced immigration lawyer will contact you regarding your particular immigration matter. There is no obligation created by your submission of information. Immigration lawyers and law firms are available at all hours and will contact you to assist with any immigration concerns that you may have.
Contact a USA Immigration Lawyer

◊

Se

Habla

Español
It is important to remember that immigration laws are some of the most difficult and complex regulations in U.S. law, and a competent United States immigration attorney is often required to interpret this body of law. If you need help determining whether your claim fits under any of these laws, a USA immigration attorney or USA immigration law firm can assist with not only services such as immigration appeals and USCIS applications, but also with work permits, family visas, student visas, physician and nurse visas, visitor visas, adjustment of status, green card replacement and renewal, removal of conditions, deportation hearings, asylum, removal hearings, and citizenship or naturalization. Additionally, a USA Immigration Law firm or immigration attorney could help with employment visas such as PERM, EB-1, EB-2, EB-3, EB-4, EB-5, Intra-Company Visas, Non-Immigrant Visas, H-1B, E, E-3, H-2B, O, P, Q, R, or TN. Call or contact us for a free consultation to discuss your immigration issues or questions. For more information or to schedule an appointment with an experienced immigration lawyer, please fill out the form listed on this webpage. Immigration lawyers and law firms are available at all hours and will contact you to assist with any immigration concerns that you may have.