USA Immigration Attorneys for Visitor Immigration Visas | Visitor Visa Lawyers
Foreign nationals entering the United States as visitors are eligible to receive a visitor visa. There are two types of visitor visas: the B-1 visa for business or the B-2 visa for tourists.
The B-1 Visa is available to those foreign nationals who are entering the United States to engage in short-term business activities, and not for those who are seeking permanent employment. Examples of qualifying uses of the B-1 visa are those corporate personnel coming to the U.S. to set up a subsidiary, as well as those who are contemplating making an E-2 investment. There are a number of activities that qualify under this visa program, and an experienced USA immigration lawyer or USA Immigration visa attorney can help assist you with this application. The immigration law firms that accept your information from DotCO Law Marketing can show you the visa options available to you, and explain what types of visa applications you should avoid.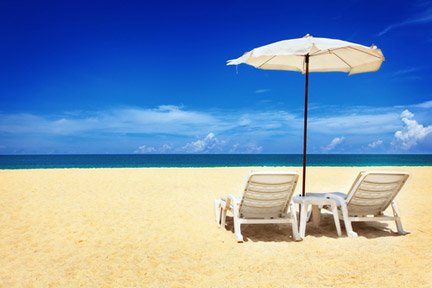 The B-2 visa is more frequently issued, and available for qualifying foreign nationals who plan on entering the United States for pleasure or tourism. Of the 20 million non-immigrants who are admitted to the United States each year, more than 75% come as tourists under the B-2 visa program. This visa category actually covers tourists, visits to relatives or friends, visits for health reasons, participation in conferences, participation in incidental or short courses of study, and participation in amateur arts and entertainment events.
It is also important to note, that not all visitors are required to obtain a visa prior to entering the United States. For example, foreign nationals who are citizens of certain eligible foreign countries, may also be able to visit the United States without a visa under the Visa Waiver Program. The Visa Waiver Program is explained more in depth in our Visa Waiver Program webpage, but you should consider contacting a USA immigration lawyer or immigration law firm if you you have doubts as to whether or not you qualify for the Visa Waiver Program.
For more information about visitor visas, please visit the following:
B-1 Visas
B-2 Visas
Visa Waiver Program
Contact a USA Immigration Lawyer

◊

Se

Habla

Español
It is important to remember that immigration laws are some of the most difficult and complex regulations in U.S. law, and a competent United States immigration attorney is often required to interpret this body of law. If you need help determining whether your claim fits under any of these laws, a USA immigration attorney or USA immigration law firm can assist with not only services such as immigration appeals and USCIS applications, but also with work permits, family visas, student visas, physician and nurse visas, visitor visas, adjustment of status, green card replacement and renewal, removal of conditions, deportation hearings, asylum, removal hearings, and citizenship or naturalization. Additionally, a USA Immigration Law firm or immigration attorney could help with employment visas such as PERM, EB-1, EB-2, EB-3, EB-4, EB-5, Intra-Company Visas, Non-Immigrant Visas, H-1B, E, E-3, H-2B, O, P, Q, R, or TN. Call or contact us for a free consultation to discuss your immigration issues or questions. For more information or to schedule an appointment with an experienced immigration lawyer, please fill out the form listed on this webpage. Immigration lawyers and law firms are available at all hours and will contact you to assist with any immigration concerns that you may have.