Immigration Attorneys for Iranian Immigrants | Iran & Iranian Visa Lawyer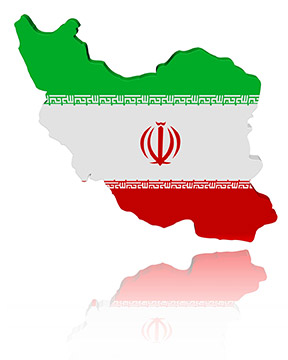 When most think of the relationship between Iran and the United States, recent tensions over the Iranian nuclear energy program come to mind. Much less attention has been paid to the Iranian migration to the U.S., or to the contributions that Iranian Americans have made. In actuality, Iranian-Americans are among the most highly educated ethnic groups present in the United States today. They excel in all areas of work, particularly business, academia, the sciences, arts, politics, and entertainment.
Iranian Lawyeers
Iranian immigrants have relocated to the United States since the 1930s, but significant numbers moved during two primary waves of immigration. These two back-to-back waves commenced in the 1950s during the rapidly industrializing oil-based economy in Iran, which required intensive education of the Iranian workforce. Nearly 34,000 college students from Iran entered the United States to study abroad to meet the needs of the industrializing nation. A good number of these students were highly educated and from wealthy families closely associated with the Monarchy of then Mohammed Reza Shah.
The Second Wave of Iranian Immigration to the United States
The second wave of Iranian immigration to the United States commenced in 1978-1979 and continues to the present day. During the 1978-1979 academic year, 36,320 Iranian students were enrolled in U.S. universities or institutions of higher learning. This number constituted over 30 percent of all Iranian students abroad. The number increased during the 1978-1979 academic year, on the eve of the Iranian Revolution, to over 45,000 Iranian students in U.S. academic institutions. In 1979-1980 the number reached a peak of 51,310; at that time, more students from Iran were enrolled in American universities than from any other foreign country. Out of a total of 263,938 foreign student enrollments in the United States in the 1978-1979 academic year, 17 percent were from Iran.
After the Iranian Revolution of 1979 took place, many of these students stayed in the U.S. to live, work, and study. In addition to Iranian students who stayed in the United States after the revolution, this second wave also brought over nearly 330,000 Iranian exiles, including political refugees and asylum seekers. Most of these exiles were members of religious and ethnic minorities such as the Bahai'is, Jews, Armenians, and Assyrians.
Iranians in Present Day America
Since 1980, the number of Iranians in the United States has continued to grow, despite increased tension over Iran's nuclear power program. The foreign-born population from Iran increased from 121,505 in 1980 to 210,941 in 1990, representing an increase of 73.6 percent. Of the over 300,000 Iranian immigrants who entered during that time period, over 25 percent were refugees or asylees. Many independent surveys, such as research done by the Iranian Studies Group, an independent academic organization, at Massachusetts Institute of Technology (MIT), indicate that the number of Iranian Americans may have topped 691,000, more than twice the figure reported in the 2000 census.
The largest concentration of Iranians living in the United States is around Los Angeles, with about 72,000 Iranians living in the area. Because there is such a huge concentration of Iranians near L.A., Los Angeles has been cleverly dubbed "Tehrangeles" or "Irangeles" among Iranian-Americans. An NPR report recently put the Iranian population of Beverly Hills as high as 20 percent of the city's total population. Other large communities include New York, New Jersey, Washington, D.C., Seattle, and Houston. Iranian-American organizations, including the Iranian American Bar Association and Iranian Alliances Across Borders, have banded together to form the 2010 Census Coalition, focusing on educating the Iranian-American diaspora about the 2010 Census.
How do most Iranians get their visas?
According to most surveys, more than six in every ten Iranian-Americans have immediate family members in Iran and almost three in every ten communicate with their family or friends in Iran at least several times per week. As such, it is not surprising that in 2005 the majority (2,900) of immigrant visas for Iranians were granted through immediate relative petitions. Another 1,808 visas were granted based on family preference, and the remainder included diversity immigrants, employment preference, and returning residents and armed forces special immigrants, respectively. More recent numbers indicate that over the past five years, 20 percent of the 15,824 nonimmigrant visas issued to Iranian nationals were student visas (3,323), 21 percent were temporary worker visas (3,316), and 19 percent were visas issued to representatives of foreign governments (2,987).
Contact Us
If you are an Iranian national seeking entry to the United States through one of the U.S. government's immigration services, please fill out the questionnaire and an experienced immigration lawyer will contact you regarding your particular immigration matter. There is no obligation created by your submission of information. Immigration lawyers and law firms are present at all hours and will contact you to assist with any immigration concerns that you may have.