USA Immigration Lawyers for Student and Trainee Visas | Exchange Visa Lawyer
The United States welcomes foreign nationals who have an interest in studying or training within its borders.
Student Visas
For those foreign nationals who wish to study at an accredited U.S. learning institution, acceptance to that approved school must be granted prior to application for a student visa. Upon acceptance, the academic institution or program sponsor will provide each applicant with the necessary approval documentation, which must be submitted as part of the visa application.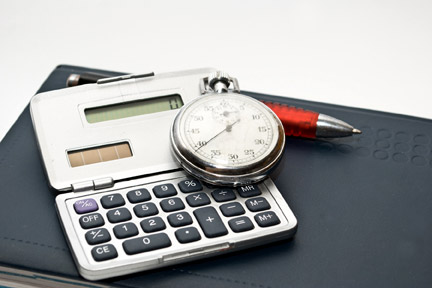 Qualifications for a Student Visa
The criteria required by the Immigration and Nationality Act for student visas is quite stringent. An applicant seeking a student visa must demonstrate the following:
They have a residence abroad, with no immediate intention of abandoning that residence
They intend to depart from the United States when their coursework is finished, and
They possess sufficient funds to pursue the court of study and reside in the United States.
With regards to this third requirement, the United States government attempts to ensure that the student entering the country for a course of study will not become a public charge or accept unauthorized employment due to lack of monetary resources. If the applicant does not have sufficient funds to live and study in the U.S., he or she must demonstrate some sort of outside financial support or sponsor. It is imperative that the applicant prove that they have enough income or assets to support themselves, and an experienced USA immigration attorney or USA immigration law firm can assist you with providing this type of proof. Many U.S. immigration lawyers are experienced in exactly this type of work, and can provide the USCIS and other immigration agencies with the required documentation for your application.
If you are a student seeking entry into the United States, please fill out the questionnaire below, and an experienced immigration lawyer will contact you regarding your particular immigration matter. There is no obligation created by your submission of information. Immigration lawyers and law firms are available at all hours and will contact you to assist with any immigration concerns that you may have.
Trainee Visas
A foreign national entering the United States for training purposes will need to apply for an H-3 visa. The H-3 visa is designed to allow two groups of foreign nationals into the United States: a trainee, or a Special Education Exchange Visitor.
Qualifications for a Trainee Visa
A trainee visa can be granted to the following two categories:
Trainees: to receive training, other than graduate or medical education training, that is not available in the alien's home country or
Special Education Exchange Visitors: to participate in a special education exchange visitor training program for children with physical, mental, or emotional disabilities.

U.S. immigration attorneys are experienced in representing all foreign nationals entering the United States, particularly students and trainees. Immigration attorneys are capable of explaining all educational opportunities for undergraduate and graduate study, opportunities for scholars, financial aid, testing, admissions, and much more. For a more in depth explanation of the types of visas available to foreign nationals looking to study or train in the United States, please visit the following links.
F-1 Student Visas
M-1 Student Visas
H-3 Trainee Visa
J-1 Exchange Visa
Contact a USA Immigration Lawyer

◊

Se

Habla

Español
It is important to remember that immigration laws are some of the most difficult and complex regulations in U.S. law, and a competent United States immigration attorney is often required to interpret this body of law. If you need help determining whether your claim fits under any of these laws, a USA immigration attorney or USA immigration law firm can assist with not only services such as immigration appeals and USCIS applications, but also with work permits, family visas, student visas, physician and nurse visas, visitor visas, adjustment of status, green card replacement and renewal, removal of conditions, deportation hearings, asylum, removal hearings, and citizenship or naturalization. Additionally, a USA Immigration Law firm or immigration attorney could help with employment visas such as PERM, EB-1, EB-2, EB-3, EB-4, EB-5, Intra-Company Visas, Non-Immigrant Visas, H-1B, E, E-3, H-2B, O, P, Q, R, or TN. Call or contact us for a free consultation to discuss your immigration issues or questions. For more information or to schedule an appointment with an experienced immigration lawyer, please fill out the form listed on this webpage. Immigration lawyers and law firms are available at all hours and will contact you to assist with any immigration concerns that you may have.