Immigration Lawyers & Immigration Law in the United States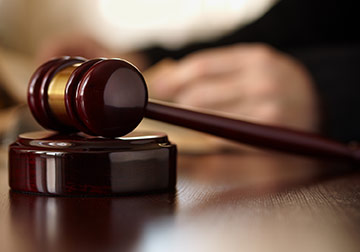 Immigration law and process in the United States is extremely complex and requires both a thorough understanding of the legal system as well as a working knowledge of the agencies, which are charged with handling immigration claims and appeals.
Agencies
Currently, there are five (5) different agencies which, in one way or another, are involved in the immigration process. These agencies include the Department of Homeland Security, the Department of Justice, the Department of State, the Department of Labor, and the Department of Health and Human Services. Of these five, the Department of Homeland Security is the most prominent, having taken over for the Immigration and Naturalization Service (INS) a few years ago. The Department of Homeland Security is further broken down into three distinct departments: the U.S. Citizenship and Immigration Services (USCIS), Immigration and Customs Enforcement (USICE), and Customs and Border Patrol (CBP).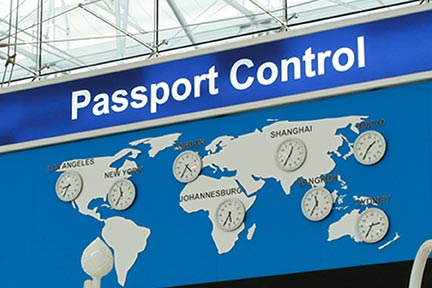 These agencies deal with a full range of immigration matters, including, but not limited to:
citizenship or naturalization
non-immigrant visas
permanent residence, or green card holders
asylum
deportation / removal
adjustment of status
appeals
visa waiver program
To whom does immigration law apply?
Contrary to what some may think, immigration law does not only pertain to individuals. In many circumstances, it is a corporation, governmental entity, health care facility, or a family attempting to sponsor a foreign worker or national, that needs representation. Depending on who is applying for entry, or who is in need of representation, the immigration laws will change, and sometimes become quite complex. In these cases, is is advisable to seek the help of an experienced immigration lawyer who can guide you while filling out applications and appeals.
Contact a USA Immigration Lawyer

◊

Se

Habla

Español
It is important to remember that immigration laws are some of the most difficult and complex regulations in U.S. law, and a competent United States immigration attorney is often required to interpret this body of law. If you need help determining whether your claim fits under any of these laws, a USA immigration attorney or USA immigration law firm can assist with not only services such as immigration appeals and USCIS applications, but also with work permits, family visas, student visas, physician and nurse visas, visitor visas, adjustment of status, green card replacement and renewal, removal of conditions, deportation hearings, asylum, removal hearings, and citizenship or naturalization. Additionally, a USA Immigration Law firm or immigration attorney could help with employment visas such as PERM, EB-1, EB-2, EB-3, EB-4, EB-5, Intra-Company Visas, Non-Immigrant Visas, H-1B, E, E-3, H-2B, O, P, Q, R, or TN. Call or contact us for a free consultation to discuss your immigration issues or questions. For more information or to schedule an appointment with an experienced immigration lawyer, please fill out the form listed on this webpage. Immigration lawyers and law firms are available at all hours and will contact you to assist with any immigration concerns that you may have.