Advanced Degree Professionals & Aliens of Exceptional Ability: The EB-2 Visa Immigration Lawyer
The second category of employment-based immigration, after the EB-1 visa, is the EB-2 visa, which includes two major subcategories: (1) members of professions holding advanced degrees and (2) aliens of exceptional ability. For a complete list of what is classified as an advanced degree, it is advisable to contact an experienced US immigration attorney or US immigration law firm for assistance. An immigration lawyer can take you step-by-step through the application process for an EB-2 visa, as well as any other visa or immigration service you may have available, such as the EB-1, EB-3, EB-4, or EB-5 Visa.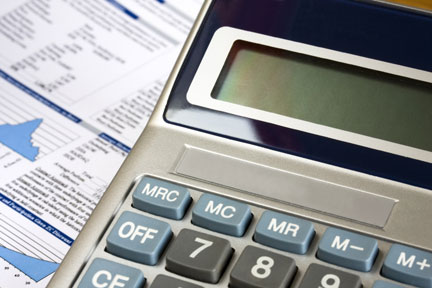 Is there a limited number of EB-2 Visas that can be issued each year?
Yes. The United States will only issue about 40,000 visas each year, including any not used in the first preference. However, it is important to note that generally there is no backlog and 40,000 is a sufficient number. To find out more about this quota, you should contact a USA immigration lawyer or USA visa attorney.
Members of the Profession with Advanced Degrees
In order to be eligible for an EB-2 Visa for advanced degree or the equivalent, the applicant must provide an official academic record showing an American advanced degree or foreign equivalent degree, an official academic record showing an American baccalaureate degree or foreign equivalent degree, and evidence of letters from current or former employers stating that the applicant has at least five years of progressive post-baccalaureate experience in the specialty.
Exceptional Ability in the Sciences, Arts, or Business
An alien of exception ability in the science, arts, or business possesses a level of expertise significantly above that ordinarily encountered in those fields. An applicant seeking an EB-2 visa under this category must provide proof of any three of the following:
degree in the area of exceptional ability
a letter from the current or former employer showing at least 10 years of experience
a license to practice in the profession, if it is required
evidence that the applicant has commanded a salary or remuneration demonstrating that exception ability
membership in a professional association
honors or achievements and significant contributions to the industry or field by peers, governmental entities, or professional or business organizations.
What are the application procedures for an EB-2 Visa?
The foreign national must first obtain a labor certification from the United States Department of Labor. Once this is obtained, the alien must then file a form I-140 with the USCIS regional services center that serves the area of intended employment.

If the applicant is a worker with exceptional ability in the sciences, arts, or business, a labor certification is NOT required if the alien can demonstrate that granting the petition is in the national interest and subsequently files a National Interest Waiver application (NIW).
If you are a professional holding an advanced degree or otherwise qualified alien seeking entry into the United States through an immigration service such as an EB-2 Visa, please fill out the questionnaire below and an experienced immigration lawyer will contact you regarding your particular immigration matter.
There is no obligation created by your submission of information. Immigration lawyers and law firms are available at all hours and will contact you to assist with any immigration concerns that you may have.
Contact a USA Immigration Lawyer ◊ Se Habla Español
It is important to remember that immigration laws are some of the most difficult and complex regulations in U.S. law, and a competent United States immigration attorney is often required to interpret this body of law. If you need help determining whether your claim fits under any of these laws, a USA immigration attorney or USA immigration law firm can assist with not only services such as immigration appeals and USCIS applications, but also with work permits, family visas, student visas, physician and nurse visas, visitor visas, adjustment of status, green card replacement and renewal, removal of conditions, deportation hearings, asylum, removal hearings, and citizenship or naturalization. Additionally, a USA Immigration Law firm or immigration attorney could help with employment visas such as PERM, EB-1, EB-2, EB-3, EB-4, EB-5, Intra-Company Visas, Non-Immigrant Visas, H-1B, E, E-3, H-2B, O, P, Q, R, or TN.
For more information or to schedule an appointment with an experienced immigration lawyer, please fill out the form listed on this web page. Immigration lawyers and law firms are available at all hours and will contact you to assist with any immigration concerns that you may have.