Temporary Non-Agricultural Workers: The H-2b Visas | H-2b Visa Immigration Lawyer
The United States government has recognized that there are times and circumstances when the country experiences a temporary need for workers, which is sufficient to grant a temporary right of entry for foreign workers. When this happens, H-2b visas will be granted. These situations include recurring seasonal need, intermittent need, peak-load need, and need based on a one-time occurrence.
When applying for an H-2b visa, the prospective employer must satisfy four requirements:
The employer's need for the prospective worker's services or labor is temporary, regardless of whether the underlying job can be described as permanent or temporary. The employer's need is considered temporary if it is a one-time occurrence, a seasonal need, a peak-load need, or an intermittent need.
The employer must demonstrate that there are not sufficient U.S. workers who are able, willing, qualified, and available to do the temporary work.
The employer must show that the employment of H-2B workers will not adversely affect the wages and working conditions of similarly employed U.S. workers.
Generally, a single, valid temporary labor certification from the U.S. Department of Labor (DOL), or, in the case where the workers will be employed on Guam, from the Governor of Guam, must be submitted with the H-2B petition. (Exception: an employer is not required to submit a temporary labor certification with its petition if it is requesting H-2B employment for a position for which the DOL does not require the filing of a temporary labor certification application) (See uscis.gov for more information).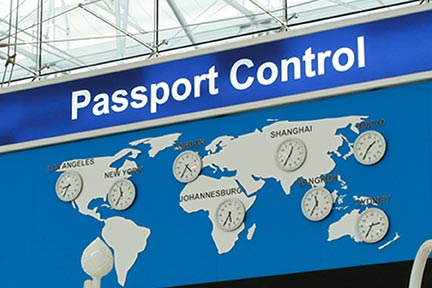 It is significant that both skilled and unskilled workers can apply for an H-2B visa; however, there are certain statutory numerical limits. The federal government places a "cap" on the total number of aliens who may be provided H-2B nonimmigrant classification visas during any fiscal year. As such, once the cap has been reached for the H-2B visas, the USCIS may only accept petitions for H-2B workers who are, for one reason or another, exempt from the cap. There are 66,000 visas available issue under the H-2B program. The H-2B has two allocations per year, which are:
beginning October 1st of each year, and ending March 31st of the following year.
beginning April 1st of each year and ending September 30th of the following year.
On January 19, 2010, nationals from the following countries became eligible to participate in the H-2B Program: Argentina, Australia, Belize, Brazil, Bulgaria, Canada, Chile, Costa Rica, Croatia, Dominican Republic, Ecuador, El Salvador, Ethiopia, Guatemala, Honduras, Indonesia, Ireland, Israel, Jamaica, Japan, Lithuania, Mexico, Moldova, the Netherlands, New Zealand, Nicaragua, Norway, Peru, Philippines, Poland, Romania, Serbia, Slovakia, South Africa, South Korea, Turkey, Ukraine, United Kingdom and Uruguay. See 75 Fed. Reg. 2879-80 (Jan. 19, 2010).
How long can I stay in the US under an H-2b visa?
According to USCIS, H-2B classification may be granted for the period of time authorized on the temporary labor certification (usually authorized for no longer than one (1) year). However, H-2B classification may be extended for qualifying employment in increments of up to one (1) year. The maximum period of stay in H-2B classification is three (3) years.
Contact Us
It is important to remember that immigration laws are some of the most difficult and complex regulations in U.S. law, and a competent United States immigration attorney is often required to interpret this body of law. If you need help determining whether your claim fits under any of these laws, a USA immigration attorney or USA immigration law firm can assist with not only services such as immigration appeals and USCIS applications, but also with work permits, family visas, student visas, physician and nurse visas, visitor visas, adjustment of status, green card replacement and renewal, removal of conditions, deportation hearings, asylum, removal hearings, and citizenship or naturalization. Additionally, a USA Immigration Law firm or immigration attorney could help with employment visas such as PERM, EB-1, EB-2, EB-3, EB-4, EB-5, Intra-Company Visas, Non-Immigrant Visas, H-1B, E, E-3, H-2B, O, P, Q, R, or TN. Call or contact us for a free consultation to discuss your immigration issues or questions. For more information or to schedule an appointment with an experienced immigration lawyer, please fill out the form listed on this webpage. Immigration lawyers and law firms are available at all hours and will contact you to assist with any immigration concerns that you may have.